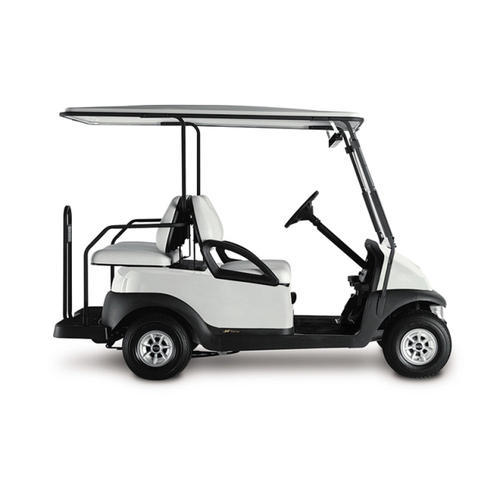 BlueWeave Consulting, a leading strategic consulting and market research firm, in its recent study, estimated the Asia-Pacific golf cart market size at USD 105.21 million in 2022. During the forecast period between 2023 and 2029, the Asia-Pacific golf cart market size is projected to grow at a CAGR of 6.29% reaching a value of USD 159.97 million by 2029. The fiscal and monetary policies, as well as an increase in new development, particularly in the real estate and tourism industries, as well as an increase in demand from high-end consumers, are predicted to give the regional market in Asia-Pacific golf carts lucrative growth potential. Due mostly to an increase in high-end consumer demand, golf carts are steadily becoming increasingly well-liked across the nation. Also, the nation is a major market for low-speed automobiles (LSVs). Rising earnings and disposable incomes are anticipated to drive the purchasing of golf carts in India, which is on course to become the third-largest economy in the world by 2030. However, the Asia-Pacific golf cart market may be constrained by declining golf membership in several countries, including Japan.
Asia-Pacific Golf Cart Market – Overview
Two golfers and their clubs can be transported around a golf course in a golf cart, also referred to as a golf cart. Golf carts are intended to transport a small group of people over shorter distances and at a slower speed. They are available in a range of designs. For moving golfers and their equipment around golf courses, golf carts are self-propelled vehicles with internal combustion engines and electric motors. Battery-operated vehicles (BOVs), which normally travel at 25 to 50 km/h, are used for internal transportation of persons and products.
Sample Request @https://www.blueweaveconsulting.com/report/asia-pacific-golf-cart-market/report-sample
Asia-Pacific Golf Cart Market – By Application
Asia-Pacific golf cart market is segmented by end-user into Golf Course, Personal Services, and Commercial Services. The golf course segment is expected to grow during the forecast period due to the presence of a large number of golf courses across Asia Pacific. In addition, as golf has grown in popularity in recent years, so has coaching and investment in the sport. Professional golfers prefer to play on traditional golf courses, despite the high costs.
Competitive Landscape
Asia-Pacific golf cart market is fiercely competitive, with Cruise Car Inc., HDK Electric Vehicle, Varley Group, Polaris Industries Inc, Star EV Corporation, Yamaha Golf-Car Company, Thai Summit Group, Karrior Electric Vehicles, Hawk Carts, Tomberlin, and Other Prominent Players. Companies use various strategies, including increasing investments in their R&D activities, mergers, and acquisitions, joint ventures, collaborations, licensing agreements, and new product and service releases to further strengthen their position in the Asia-Pacific golf cart market.
Contact Us:
BlueWeave Research Blog
Phone No: +1 866 658 6826
Email: info@blueweaveconsulting.com