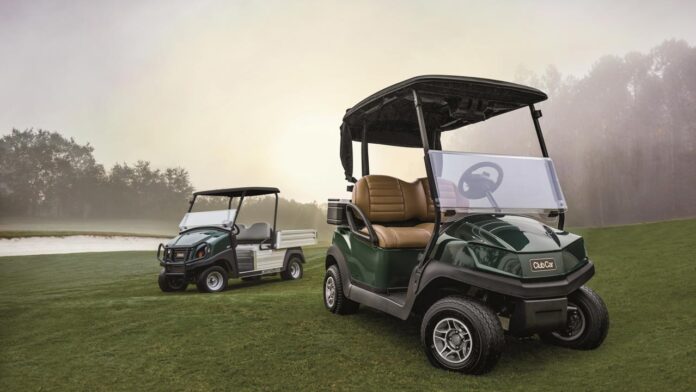 Europe golf cart batteries market is gaining traction because of the advancements in battery technology and government initiatives and incentives for electric vehicles (EVs).
BlueWeave Consulting, a leading strategic consulting and market research firm, in its recent study, estimated the Europe golf cart batteries market size at USD 29.87 million in 2022. During the forecast period between 2023 and 2029, BlueWeave expects the Europe golf cart batteries market size to grow at a CAGR of 6.5% reaching a value of USD 46.42 million by 2029. Along with advancing battery technology, such as the introduction of lithium-ion batteries, the growing popularity of golf as a sport and a social activity are two major growth factors driving the Europe golf cart batteries market. Additionally, it is anticipated that during the projection period, the number of golf courses would increase due to the sport's increased popularity among younger people, which may drive the market growth.
Europe Golf Cart Batteries Market – Overview
The golf cart's battery is a necessary piece of equipment, as a golf cart cannot operate without batteries. One of the most typical battery types to be found in a golf cart is the flooded lead-acid battery. These batteries make use of thick plates, sizable separators, and paste material with a high density. Golf carts need many batteries to provide the required voltage and amperage, therefore size and power requirements are important characteristics for a replacement. Multiples of 6V, 8V, or 12V batteries are used in golf carts instead of a single battery.
Sample Request @ https://www.blueweaveconsulting.com/report/europe-golf-cart-batteries-market/report-sample
Europe Golf Cart Batteries Market
Segmental Information
Europe Golf Cart Batteries Market – By Application
Based on application, the Europe golf cart batteries market is segmented into golf courses, personal services, and commercial services. The golf course segment holds the largest share in the Europe golf cart batteries market and is projected to register the highest growth rate during the forecast period as well. The growth of this segment is mainly attributed to the high number and increasing construction of golf courses in the region. According to Golf Monthly, with 23% of all golf courses worldwide, Europe is the second-largest regional contributor after North America. At the time of R&A's Golf Around the World 2019 release, Europe had a total of 8,940 courses, with 151 still being developed.
Impact of COVID-19 on Europe Golf Cart Batteries Market
The COVID-19 pandemic negatively impacted the Europe golf cart batteries market. All outdoor activities, including golf, were barred under lockdown in several European countries including France, Germany, the United Kingdom, and Russia. Furthermore, restrictions on the manufacturing and supply chains of the golf cart and its batteries directly influenced the market growth and incurred huge losses to the industry players. However, the market is anticipated to gain traction in the post-COVID-19 period as several studies revealed that gold serves as an excellent physical and psychological activity for patients who have overcome COVID.
Competitive Landscape
Major players operating in the European golf cart batteries market include Trojan Battery Company, Exide Technologies, EnerSys, Crown Battery, East Penn Manufacturing, U.S. Battery Manufacturing, Johnson Controls Inc. (VARTA), Leoch Battery, Hoppecke Batteries, Banner Batteries, Accutronics Ltd, TAB Batteries, Haze Batteries, Rolls Battery Engineering, and NorthStar Battery.
To further enhance their market share, these companies employ various strategies, including mergers and acquisitions, partnerships, joint ventures, license agreements, and new product launches.
Don't miss the business opportunity in the Europe Golf Cart Batteries Market. Consult our analysts to gain crucial insights and facilitate your business growth.
The in-depth analysis of the report provides information about growth potential, upcoming trends, and the Europe Golf Cart Batteries Market. It also highlights the factors driving forecasts of total market size. The report promises to provide recent technology trends in the Europe Golf Cart Batteries Marketand industry insights to help decision-makers make sound strategic decisions. Furthermore, the report also analyzes the growth drivers, challenges, and competitive dynamics of the market.
Contact Us:
BlueWeave Research Blog
Phone No: +1 866 658 6826
Email: info@blueweaveconsulting.com