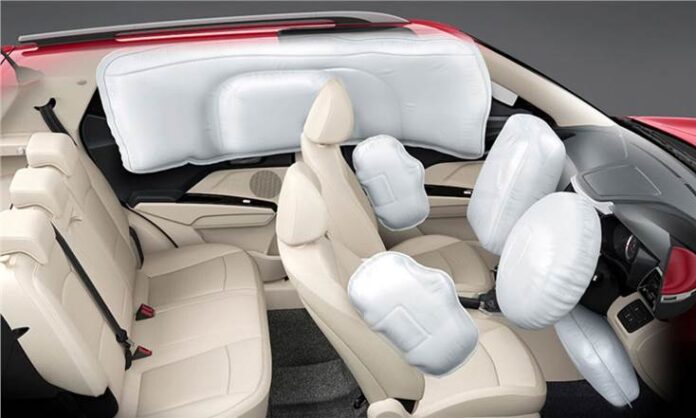 BlueWeave Consulting, a leading strategic consulting and market research firm, in its recent study, expects India the automotive airbag market size to grow at a robust CAGR of 26.7% during the forecast period between 2022 and 2028, to reach a value of USD 6.45 billion by 2028. The expansion of India automotive airbag market is driven by rising awareness of purchasing a car with advanced safety technological features, the government's imposing stringent norms and regulations, and the rise in the number of fatal car accidents. Airbags are inflatable cushions instilled in cars to provide cushioning for people from hitting vehicle interiors such as the steering wheel and exterior such as trees or other vehicles during a car collision. Companies are developing new airbag techniques to ensure customers' safety because of the strict regulations imposed by regulating bodies. However, due to rigorous safety standards, car manufacturers are striving to include the best safety technologies, causing car prices and replacements to rise. Hence, during replacing of airbags, buyers prefer cheap airbags or none. As a result, consumer safety is jeopardized and stifling market growth during the forecast period.
Automotive Airbags in India
Airbags are safety inflatable cushion devices used in automobiles to protect the individual's head and torso from inside and outside vehicle objects such as steering wheels and trees. The airbag comprises three major parts: an inflatable bag, an impact sensor, and an inflation system. During a collision, the airbag inflates quickly. Once the occupant's body comes in contact with the airbag, the gas in the bag disperses, causing the cushion to deflate completely. Previously, the airbag was exclusively available to front-seat passengers. However, due to strict government regulations, public demand for safety technology features, and a rise in deadly accidents, modern vehicles include several airbags.
Request for Sample Report @ https://www.blueweaveconsulting.com/report/india-automotive-airbag-market/report-sample
Focus on reducing number of fatal road accidents and buyers' increasing safety concerns
India has been witnessing an increasing number of fatal road accidents. According to National Crime Records Bureau (NCRB), 4,03,116 road accident instances were registered nationwide in 2021, an increase from 3,54,796 in 2020. The rate of fatalities per 1,000 vehicles rose from 0.45 in 2020 to 0.53 in 2021. It was the highest during the five-year period between 2017 and 2021. To reduce the fatalities in road accidents, the Government of India increasingly focuses on safety measures and devices in vehicles. Consumers also are increasingly demanding and aware of technology advancements pertaining to safety, as they are getting access to information through their smartphones. As a result, they are willing to spend more on purchasing vehicles that provide better driving experience and safety. Hence, vehicle buyers' awareness and willingness to spend on safety devices is expected to drive the expansion of India automotive airbag market during the forecast period.
Challenge: Cheaper products could compromise passenger safety
Automobile manufacturers' race to integrate modern safety technological features will intensify with stringent government regulations. Automobile pricing and replacement costs will escalate because of this policy. Furthermore, airbag systems are not a paramount concern for car owners in developing countries. Hence, customers may prefer cheaper airbags for cost savings, jeopardizing passenger safety and may limit the growth of the India automotive airbag market.
Impact of COVID-19 on India Automotive Airbag Market
Covid-19 caused uncertainty in all markets, along with the automobile industry. The closure of assembly factories, large-scale manufacturing, transportation, and logistic services has contributed to a fall in car demand in India, affecting the airbag market. However, with new limitations and policies in place, a steady rebound in retail product sales may have a favorable impact on the airbag market due to the latest technical developments in car safety.
India Automotive Airbag Market – By Vehicle Type
Based on vehicle type, the market is segmented into Hatchback, SUV/MPV, Sedan, LCV, and other vehicles. Among the other vehicles, the sports utility vehicle (SUV) dominated the market during historical period, because of increase in airbags adoption combined with other passenger safety features. Currently, the Hatchback segment holds the highest share in the market due to large sales of the vehicle and strict government norms to instill airbags.
Competitive Landscape
India automotive airbag market is fiercely competitive, with Toyoda Gosei Minda India Private Limited, Autoliv India Private Limited, Rane TRW Steering Systems Limited, Takata India Private Limited, Mobis India Limited, Ashimori India Private Limited, Denso International India Pvt Ltd., Bosch Limited, Daicel Chiral Technologies India Private Limited, and Continental Automotive India as prominent players. To enhance their market share, these companies employ various strategies, such as new product launches, mergers and acquisitions, partnerships, licensing agreements, collaborations, and joint ventures.
Contact Us:
BlueWeave Research Blog
Phone No: +1 866 658 6826
Email: info@blueweaveconsulting.com